I Am Asking You To Give Me One Dollar



If I Reach A Million, I Will Give This Site Away To Someone Else So They Can Get A Million Too!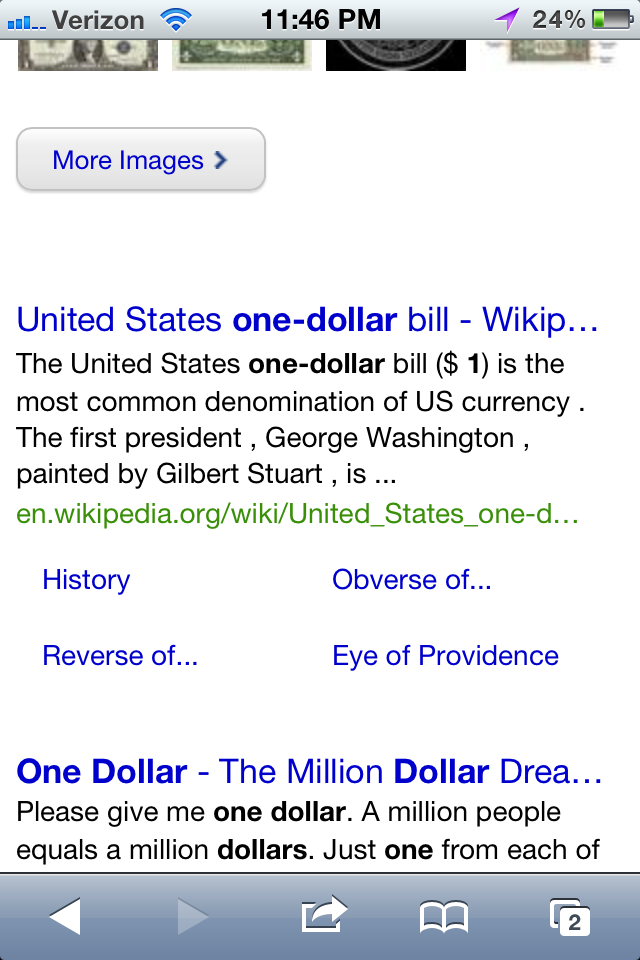 The reason I am asking you for one dollar is because I want to be a millionaire, and you can help. If a million people gave me a dollar, that's a million dollars. Considering that there are approximately 7 billion people in the world, a million is just a small percentage of everybody. If I can get a $1 million dollars, I will give this site away to someone who can then get a million and give it away too. You can easily give me a dollar through the Paypal donate button below or to the right. It is greatly appreciated. I put up a site like this years ago, but I am not sure anybody ever came to it. The only dollar I got was from a friend who sent it to me because I wanted to test the site to make sure it was working okay. I paid him that dollar back lol. Hopefully, I will do a better job of getting traffic to the website this time. You can give using money that is in your PayPal account or also use PayPal to give with your debit or credit card.
Just to be clear, you are not buying anything should you send a dollar. You are giving me one dollar, and I appreciate it.
Please give me a dollar by clicking on the PayPal Donate button above.

I will make you all a deal. If I can get a million people to give me a dollar, I will donate $50,000 to a worthwhile charity. If I get at least half a million dollars, I will donate $25,000. And all it will cost you is one dollar. It is a win win situation for me and you. You will be helping a guy accomplish his dream while at the same time helping out a charity.
I will keep you all updated often about how things are going, so check back often. I will try to keep you updated as to how things are going both on this page, to the right, and also on the Facebook page. For past updates you can visit out One Dollar Archive. The Facebook posts will appear in the feed at the bottom of this page, so you can check back here for updates or on the Facebook page. Also, feel free to post a link to this site, OneDollarOne.com, if you have a website, blog, or some other means to post a link. Please share this site on Facebook and others sites in the share box on the right hand side of this page. Please "like" this site on FB, too. Facebook would be a wonderful way for you to help me achieve my goal of reaching one million dollars one dollar at a time.